Management and Staff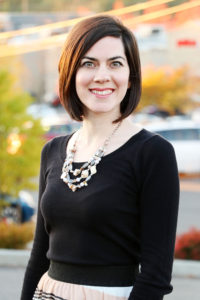 Jenny – Office Manager
Jenny joined the practice in 2008 when her spouse was stationed in Everett at the naval base. Although born and raised in Texas, and then later moving to Tennessee, she and her spouse finally decided to call the beautiful Pacific Northwest their home. We were blessed to acquire an expert employee with attention to detail. Bookkeeping and numbers are what Jenny zeros in on, making her a great asset on our management team. Jenny's role as office manager involves revising procedures and processes to make Alderwood Vision Source function as smoothly as possible. As she has been with our company for over 10 years, Jenny delegates tasks throughout the office to prioritize patient care.
Jenny is also our staff photographer as she graduated with an AA in Fine Arts in Photography. Besides photography, Jenny enjoys National Parks, traveling, hiking and camping with her husband and dog, Cedar.
Renata – Ophthalmic Technician, CPO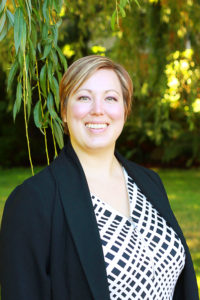 We are thrilled to have Renata as one of our Ophthalmic Technicians after many years working for us as an Optician. She has been a great asset to have worked in multiple areas of the clinic as she brings a vast knowledge to her position, including her attention to detail and willingness to help out the team. Born and raised in South Africa until she was 16, she is able to speak Afrikaans with some of our patients who also speak the language. Outside of work she enjoys watching the Seahawks games with her cat, Bella, and baking for us!
Elizabeth – Insurance Specialist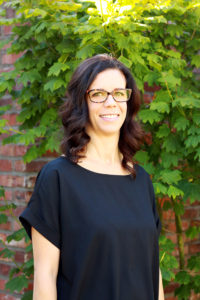 Elizabeth started in early 2017 and has already proven to be an asset to our front desk team with her relaxed and calm personality, and has been quick to learn the ins and outs of insurance receivables. She has had years of experience in customer service and is a licensed cosmetologist, as you'll be able to see as her hair is always perfectly styled. When not at work she enjoys cooking and watching the Seahawks games with her husband and cats, Hollywood and Rex.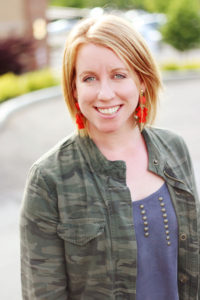 Ashlee – Dispensing Optician, ABOC
Ashlee started in the optical industry in 2003 as a medical biller and technician but quickly found her passion for the optical side. Her appreciation and knowledge of fashion helps her fit patients in the right frame style to fit each individual while ensuring that the lenses chosen will enhance their vision. Originally a Californian, she brought us a little bit of the California sun in her smile and warm, upbeat demeanor. When not at work she enjoys spending time with her husband and two dogs, Goose and Hank. She also enjoys cooking, working out and painting.
Evan – Dispensing Optician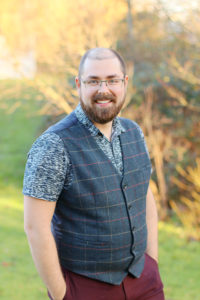 Evan has worked in the optical industry for several years including in an optical lab making lenses which gives him a great background to easily understand the optics. His calm, friendly demeanor, and gentle humor paired with his close attention to detail brings a great advantage to our optical team. After work he enjoys cooking, painting miniatures, playing guitar and spending time with his wife, son and cat.
Sierra – Schedule Coordinator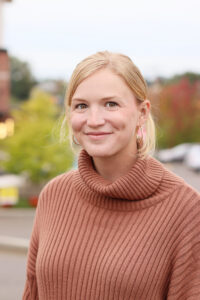 Sierra is our schedule coordinator, and you will hear her kind and cheerful voice when you call in to schedule your appointments. Her positivity, patience and thoroughness make her such a great asset to our business office team. When she is not at work, she enjoys traveling to new places, hiking, photography, and reading.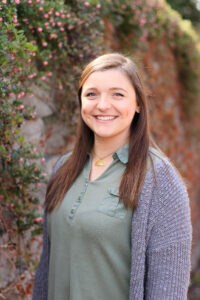 Nina – Medical Receptionist
Nina is a long-time patient at our office, turned Medical Receptionist! We are so excited to have her as part of our team here at Alderwood Vision Source. Her adaptability, easy going and engaging nature will make you feel right at home. She enjoys coffee, camping, hiking  and spending time with her dog, Dutchess.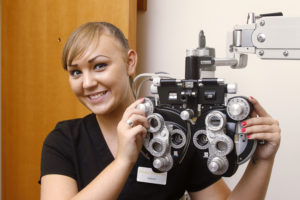 Joleen – Medical Assistant, CPO
Joleen has been working with us since 2012 after completing her MA at Pima Medical Institute. With her background, including assisting in eye surgeries like Cataract Surgery, she has an expansive knowledge in our field and has been a great benefit to us. In her free time she enjoys basketball, hiking and spending time with her daughter and two pups, a chihuahua and mini dachshund.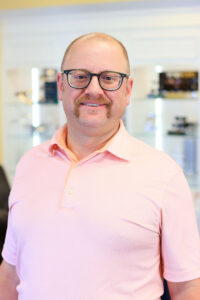 Tyler – Licensed Dispensing Optician
Tyler has been in the Optical Industry for over 20 years since he went to school to be a Licensed Dispensing Optician. Not just his knowledge but also his charismatic nature brings a fun energy to our optical team. When not at work he loves going to Dave Matthews Band concerts, camping, skiing with his son at Crystal Mountain and is a die-hard Seahawks fan!